Sold Out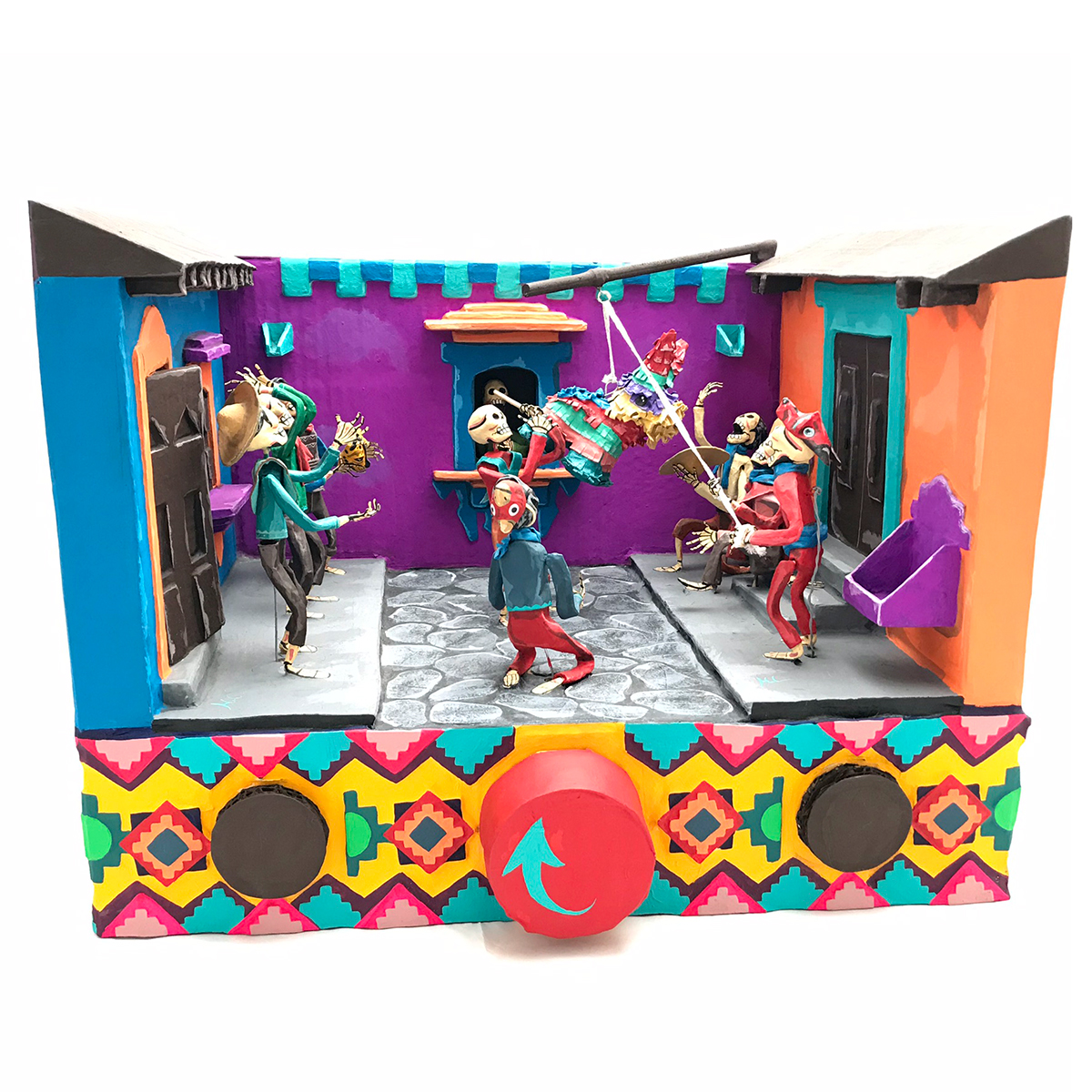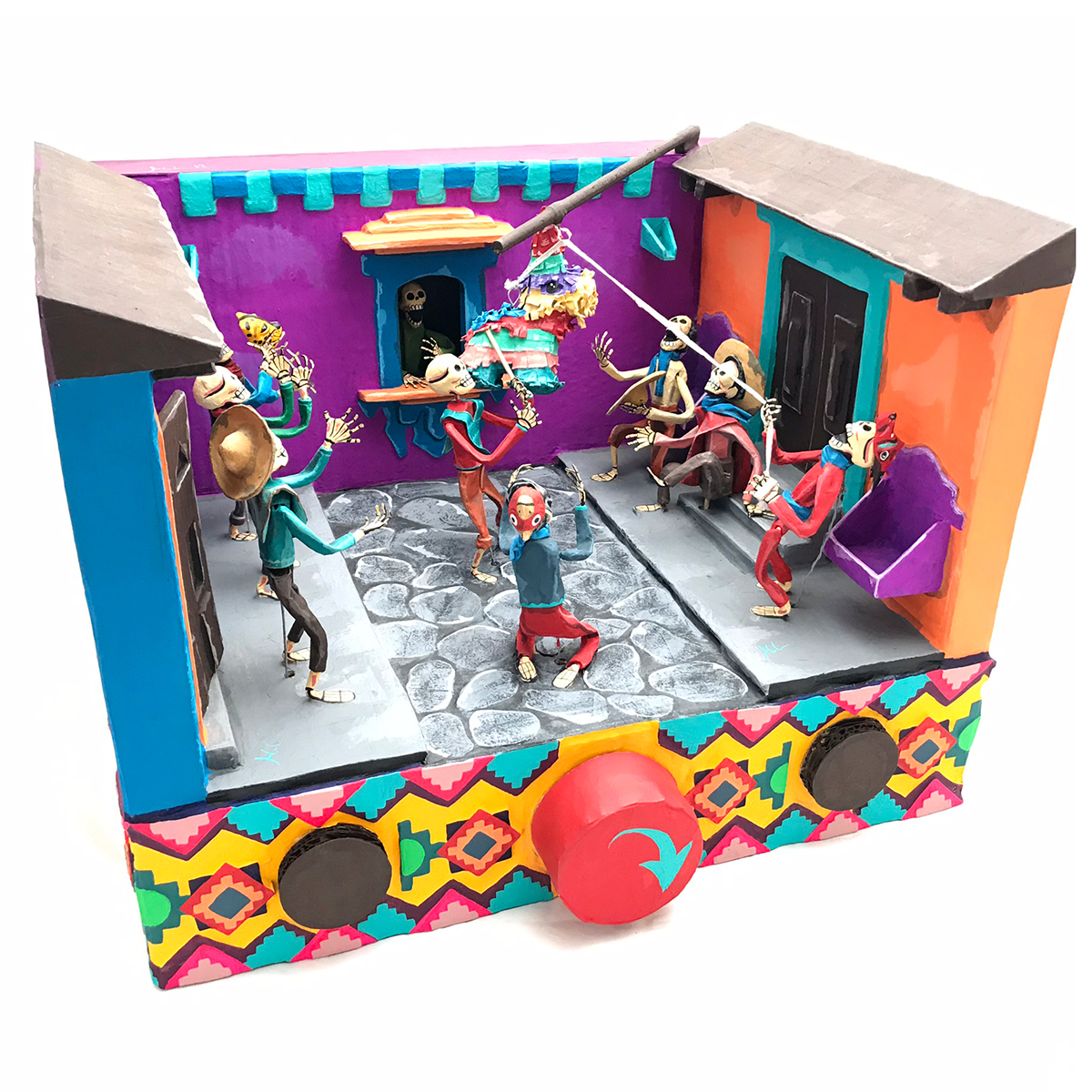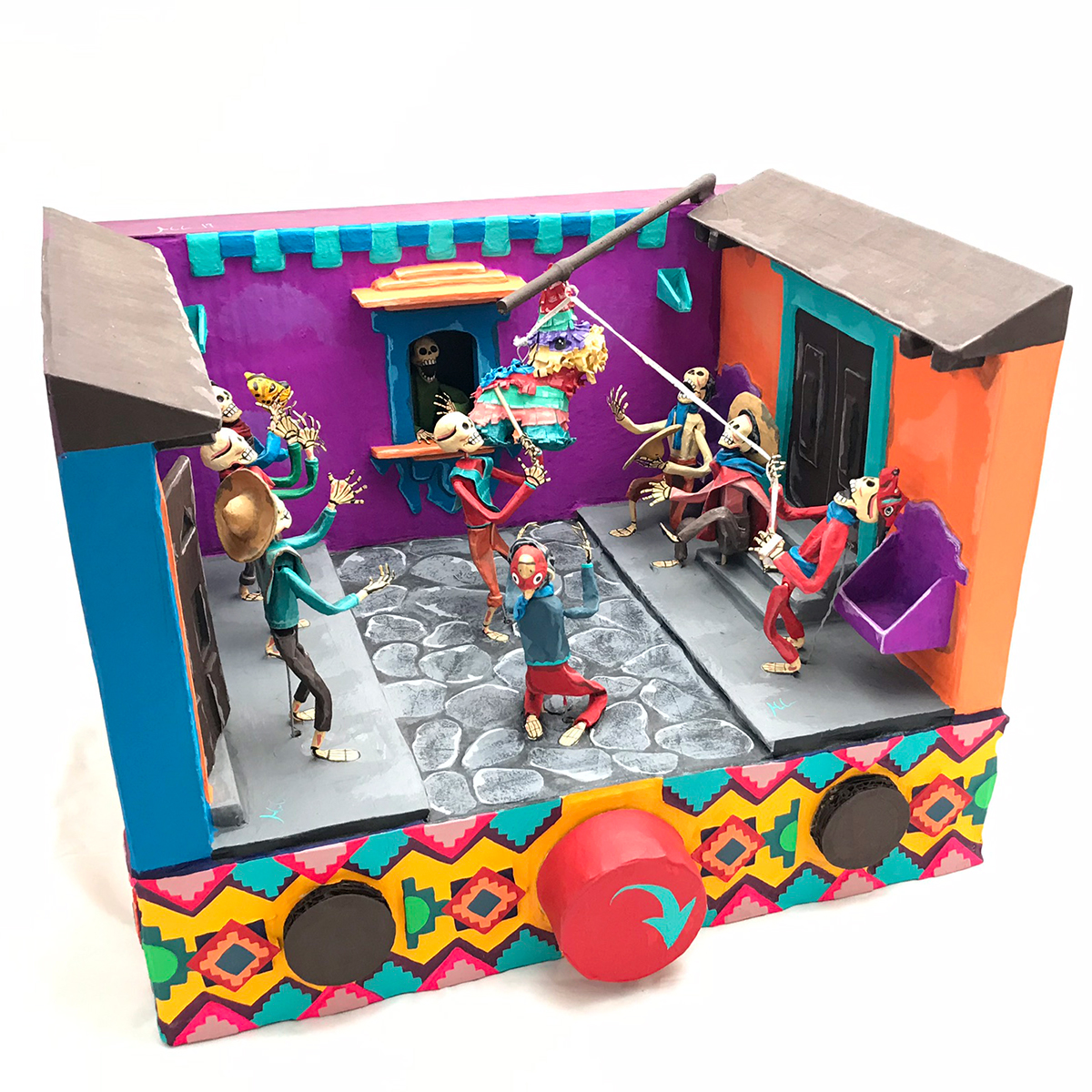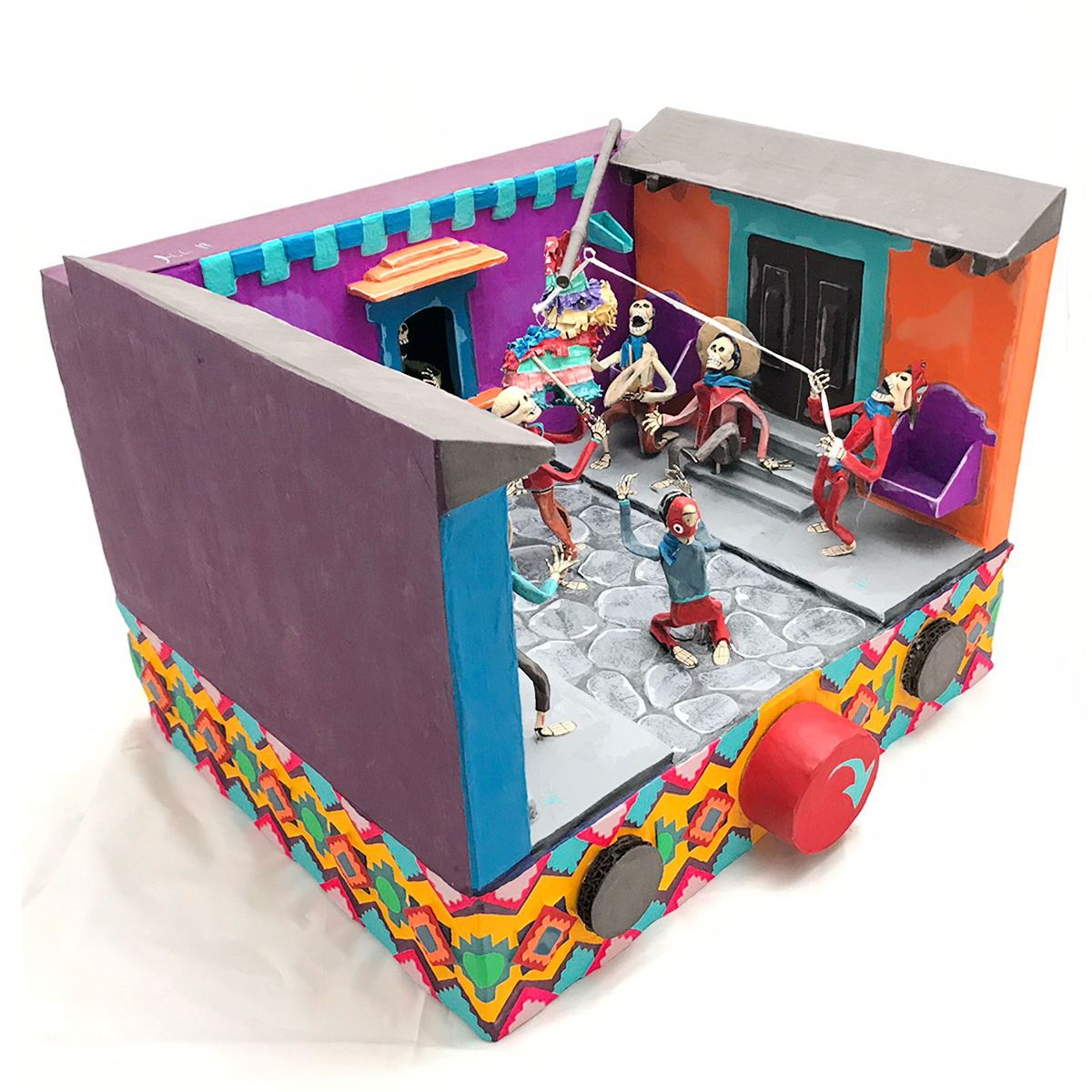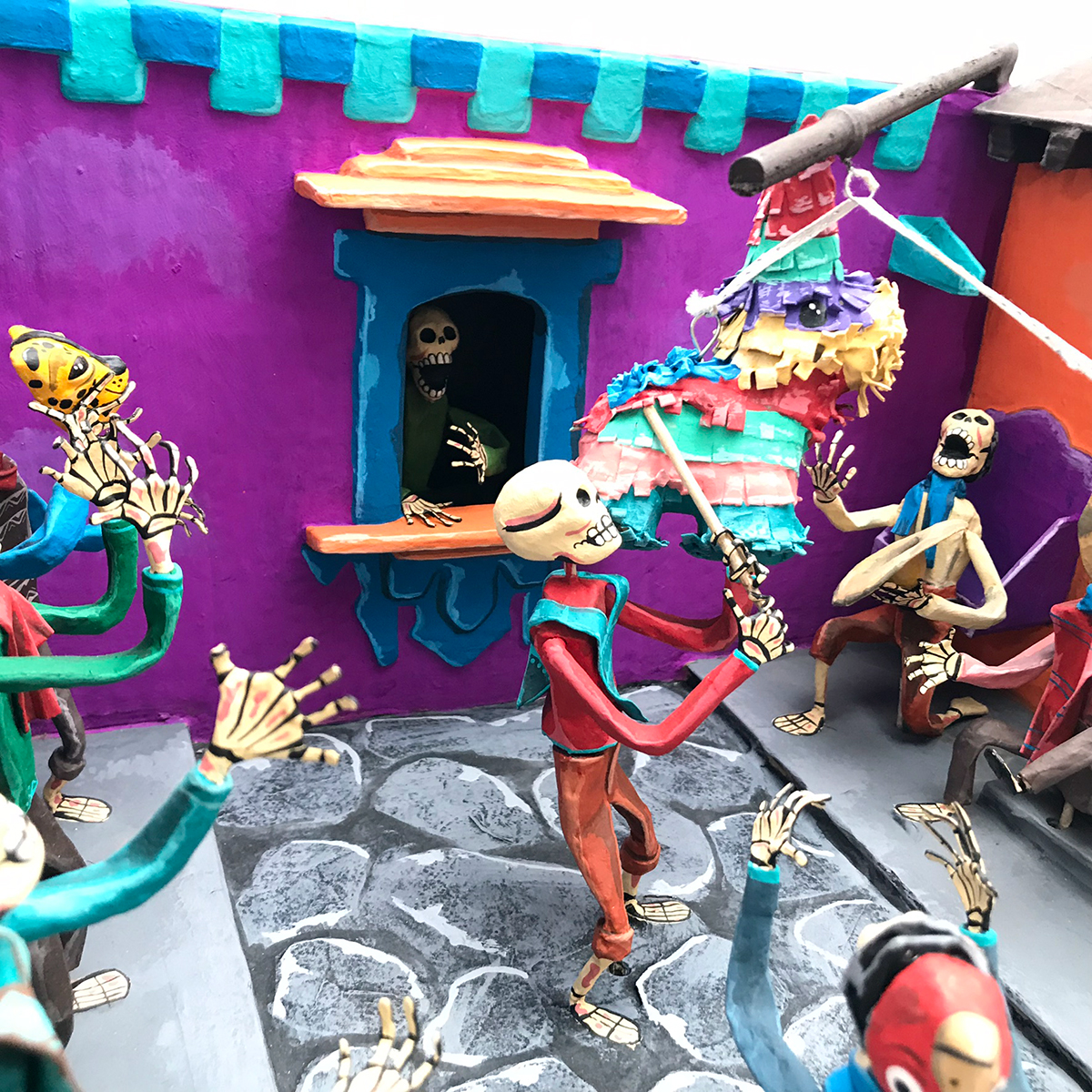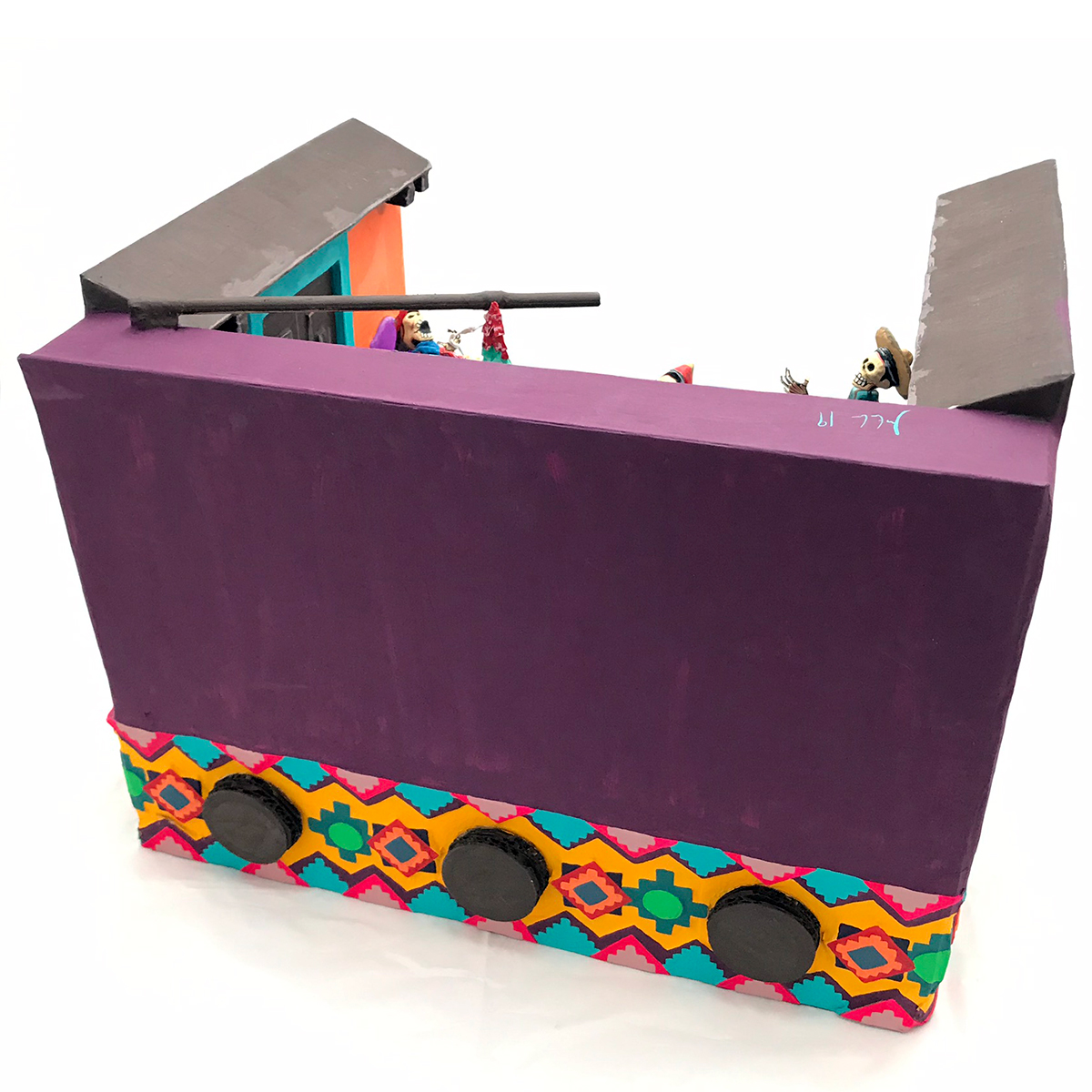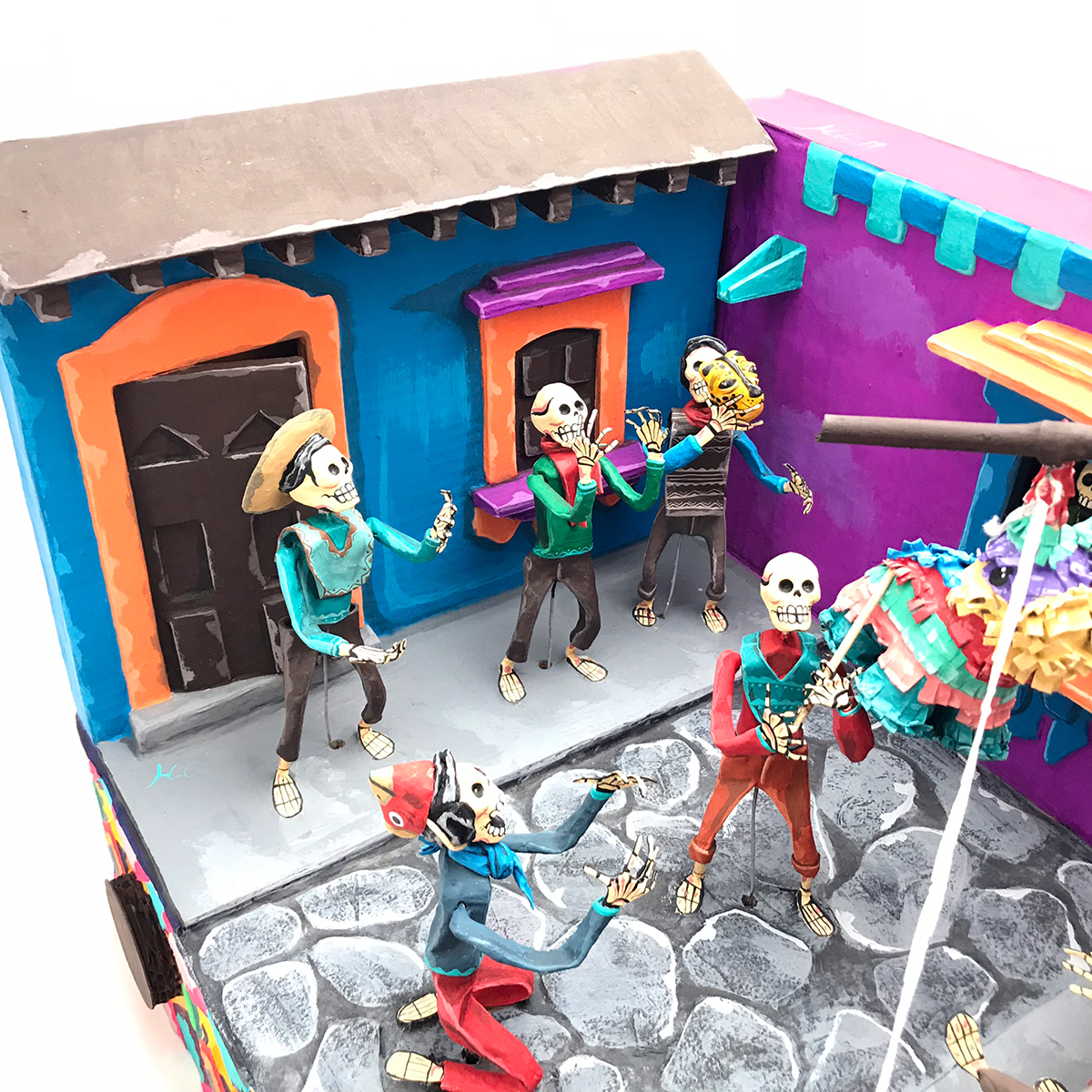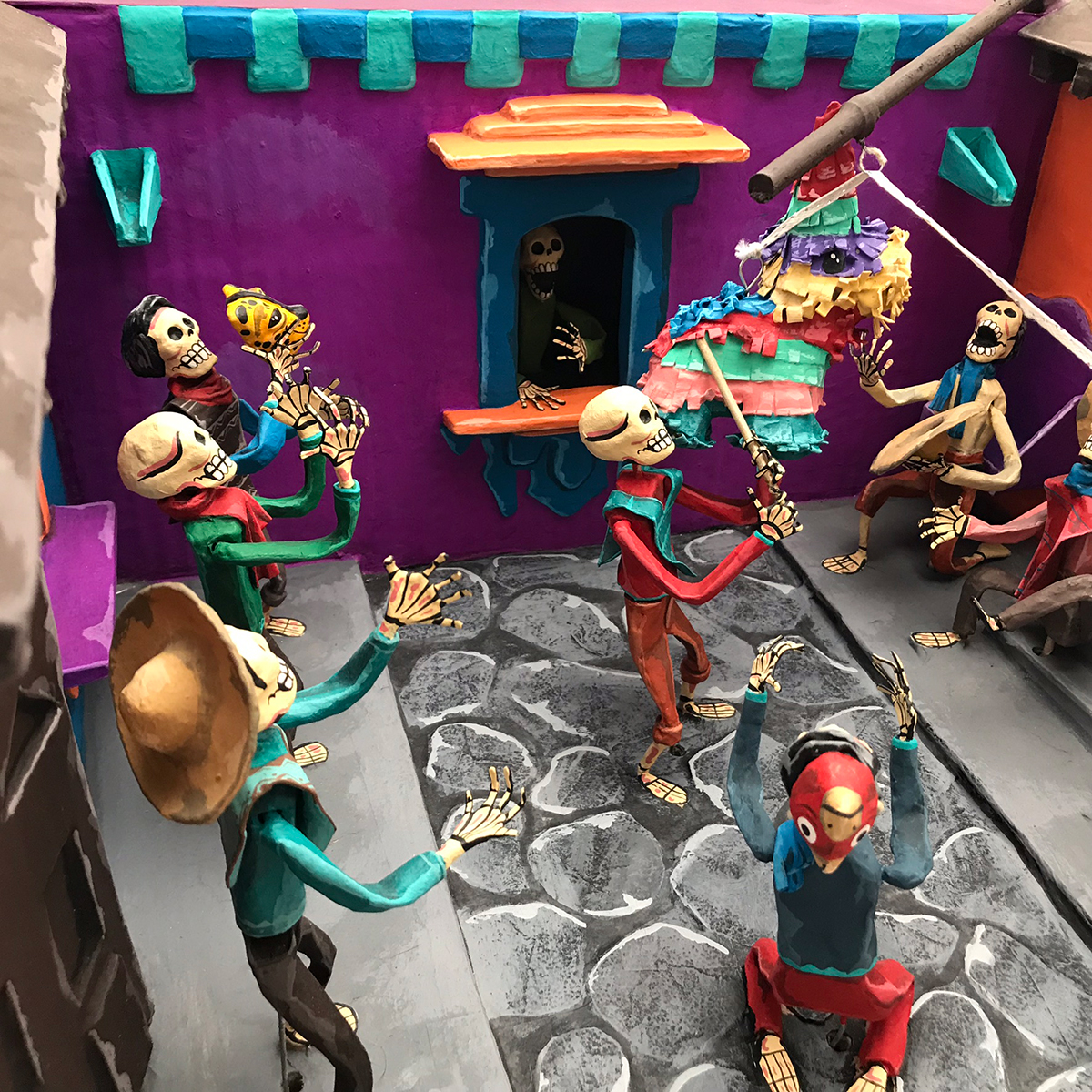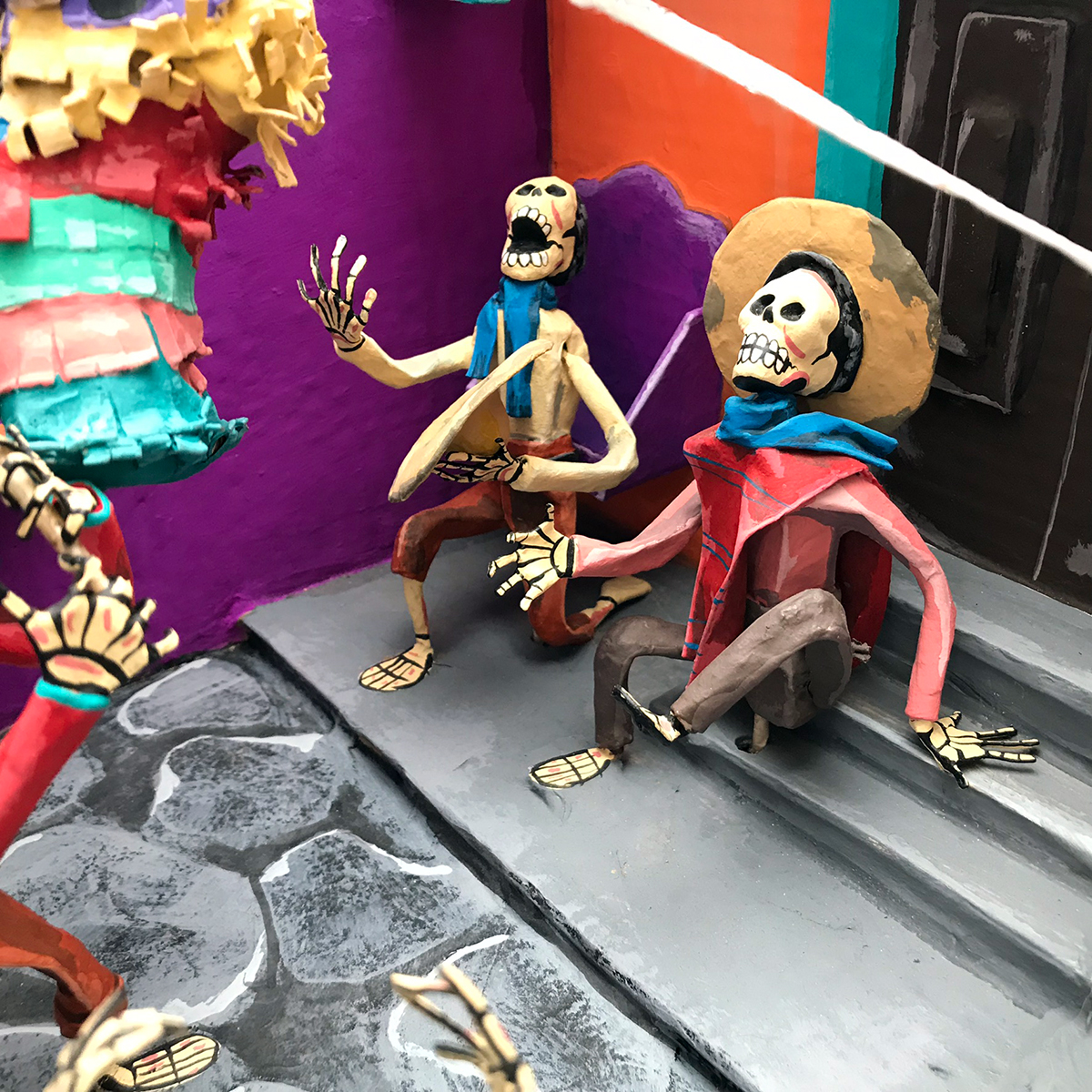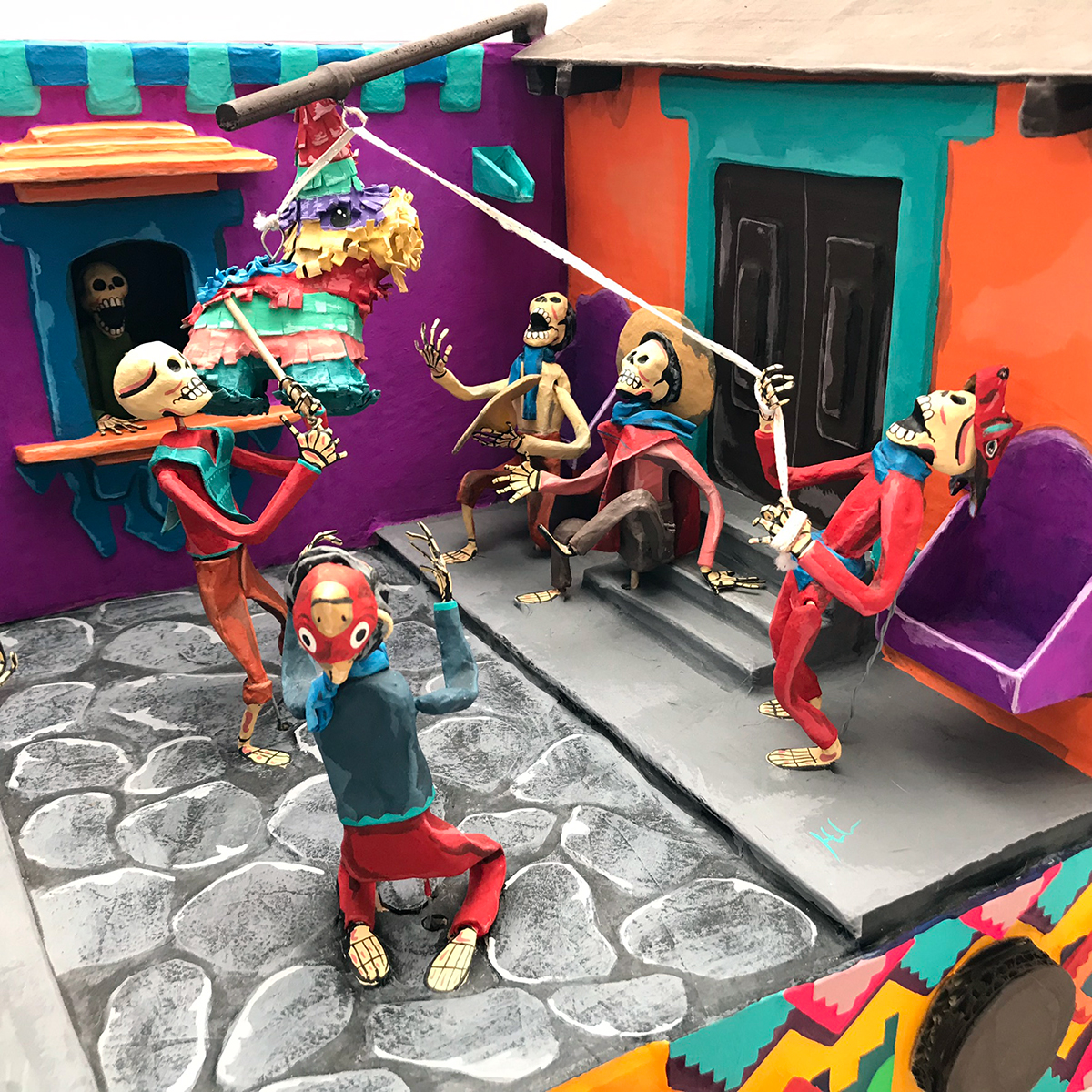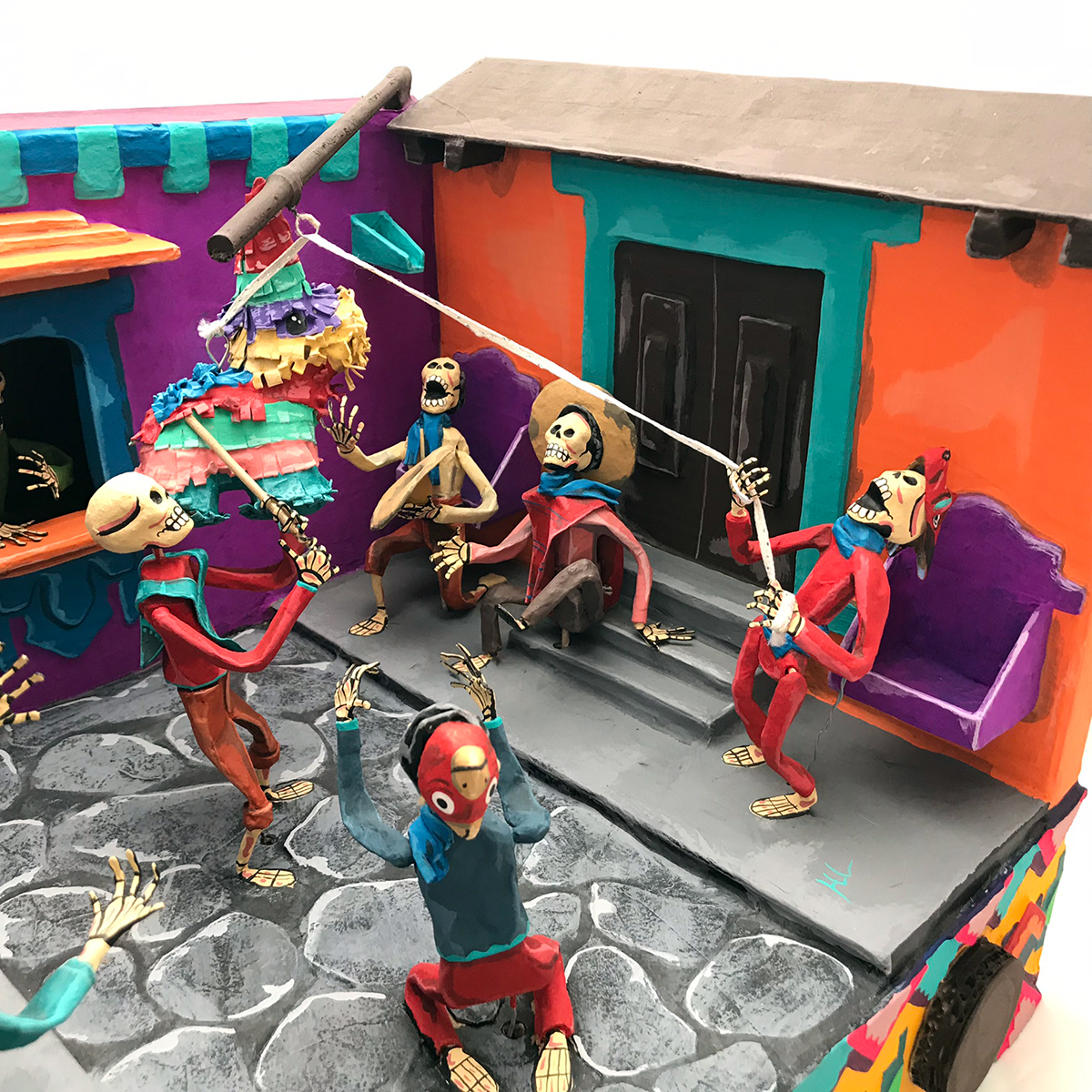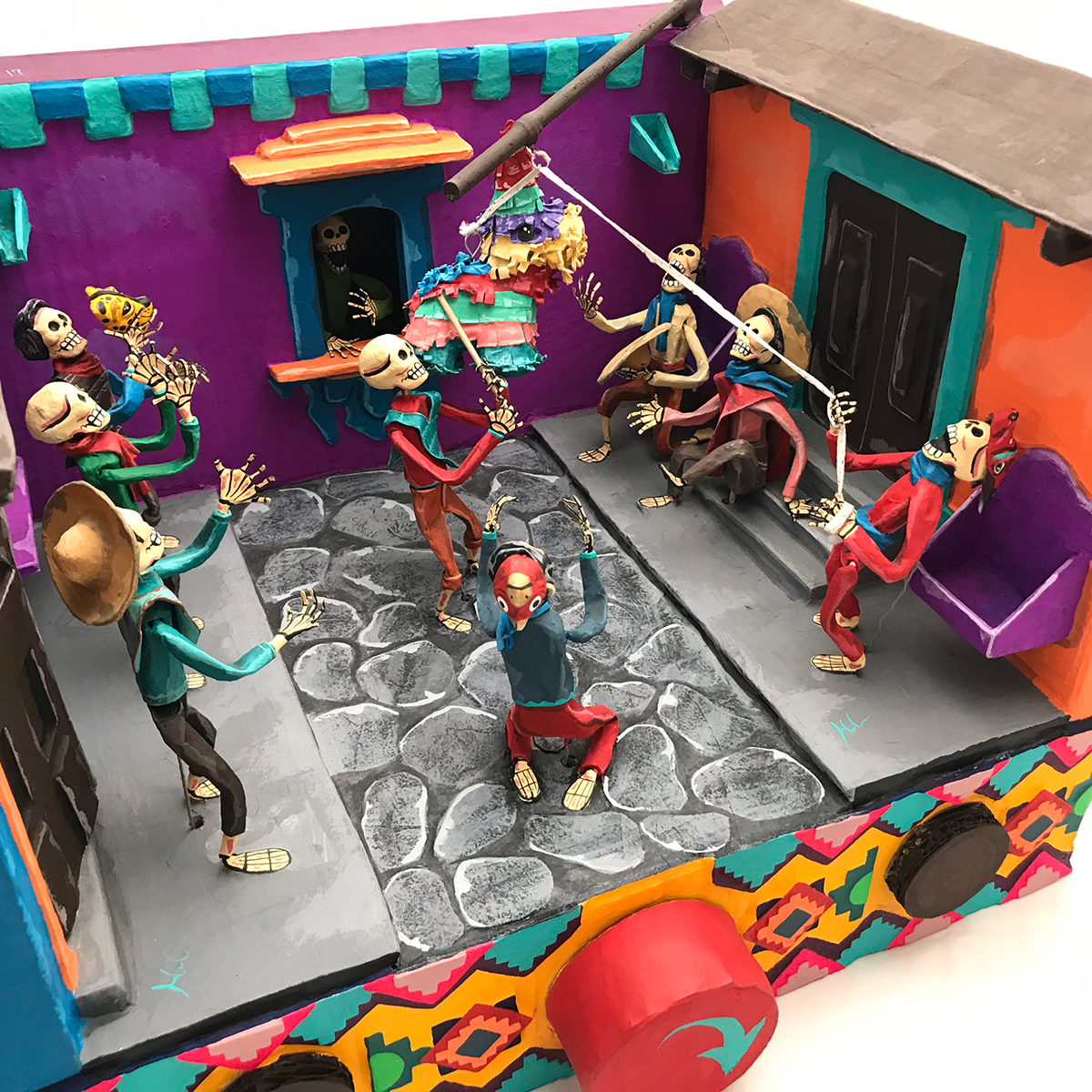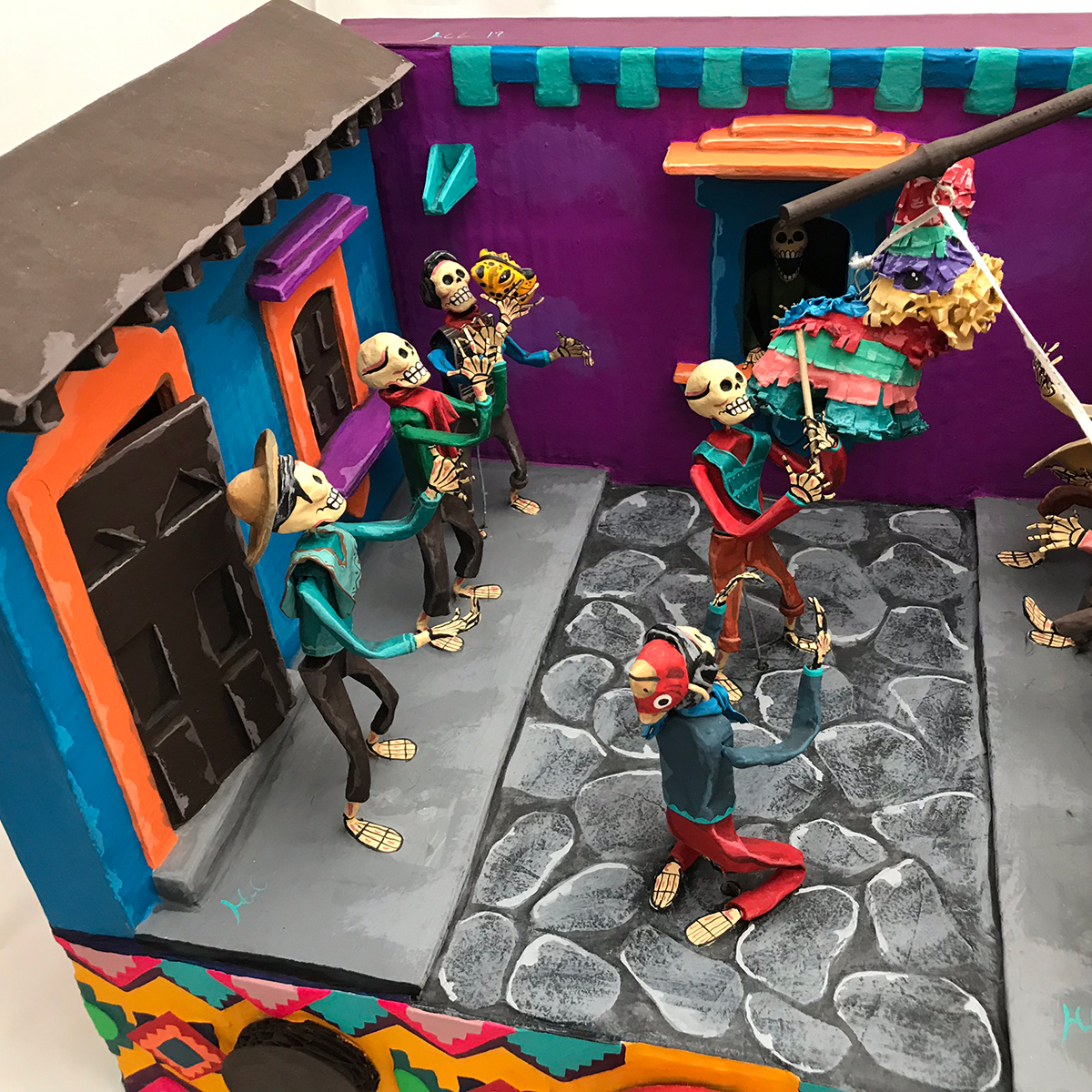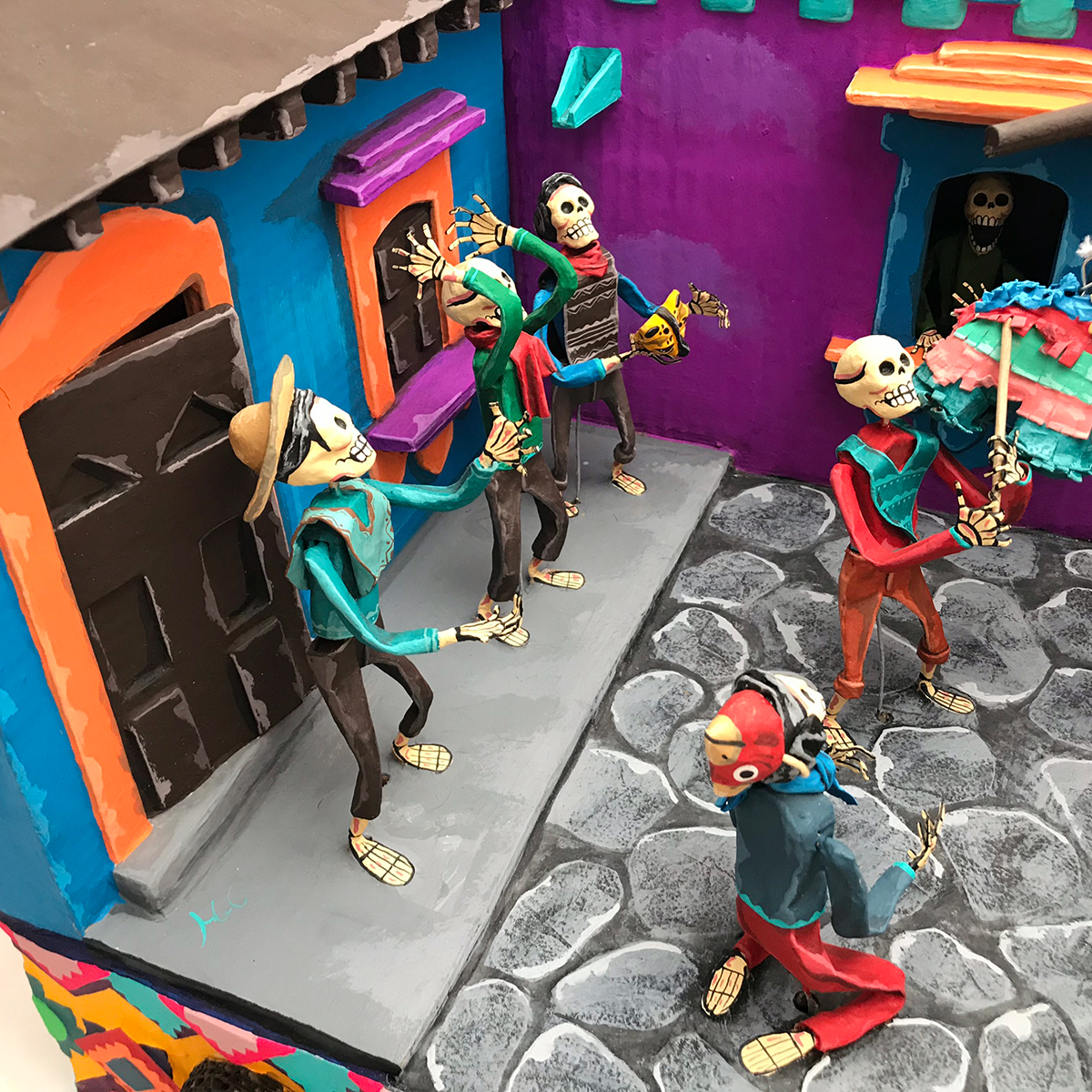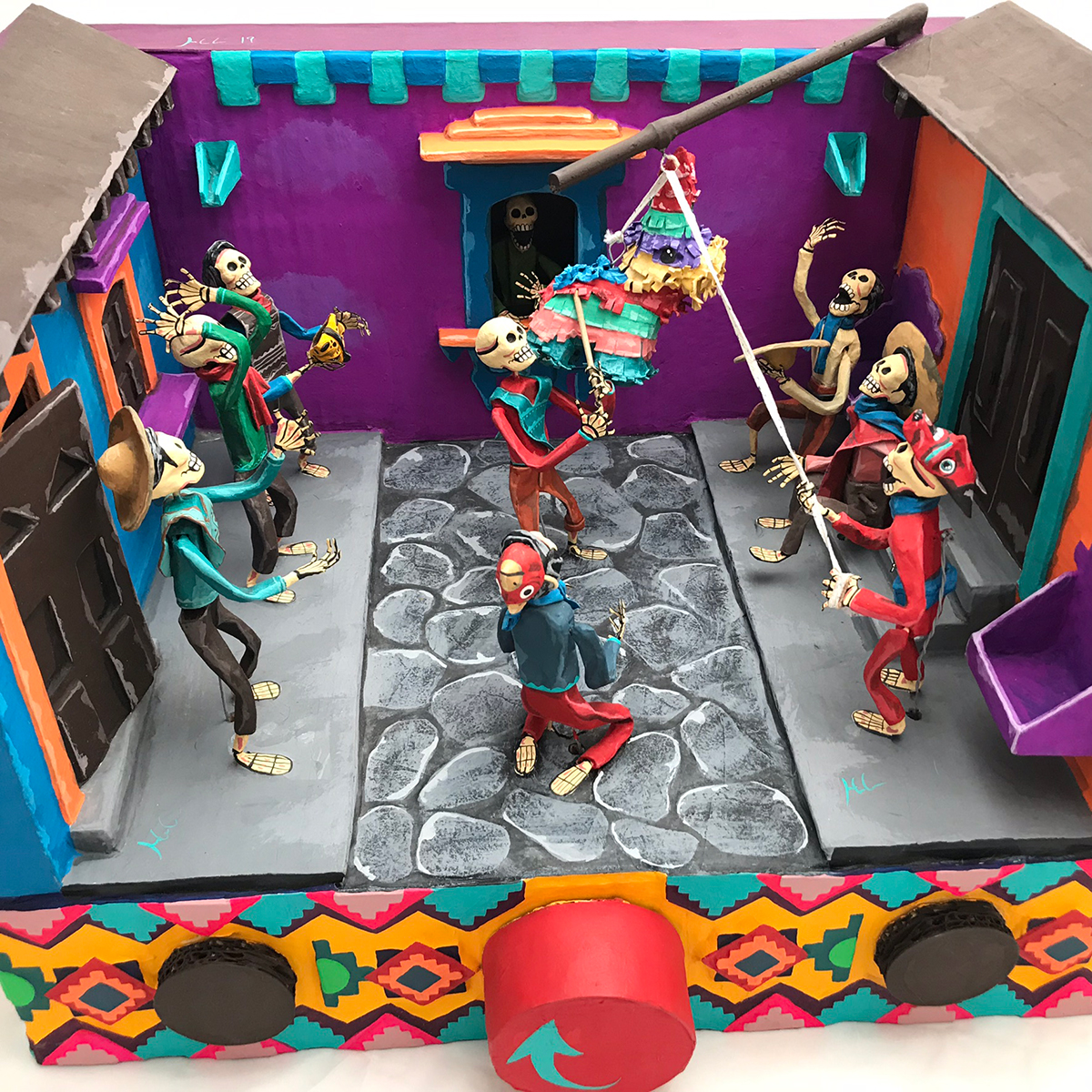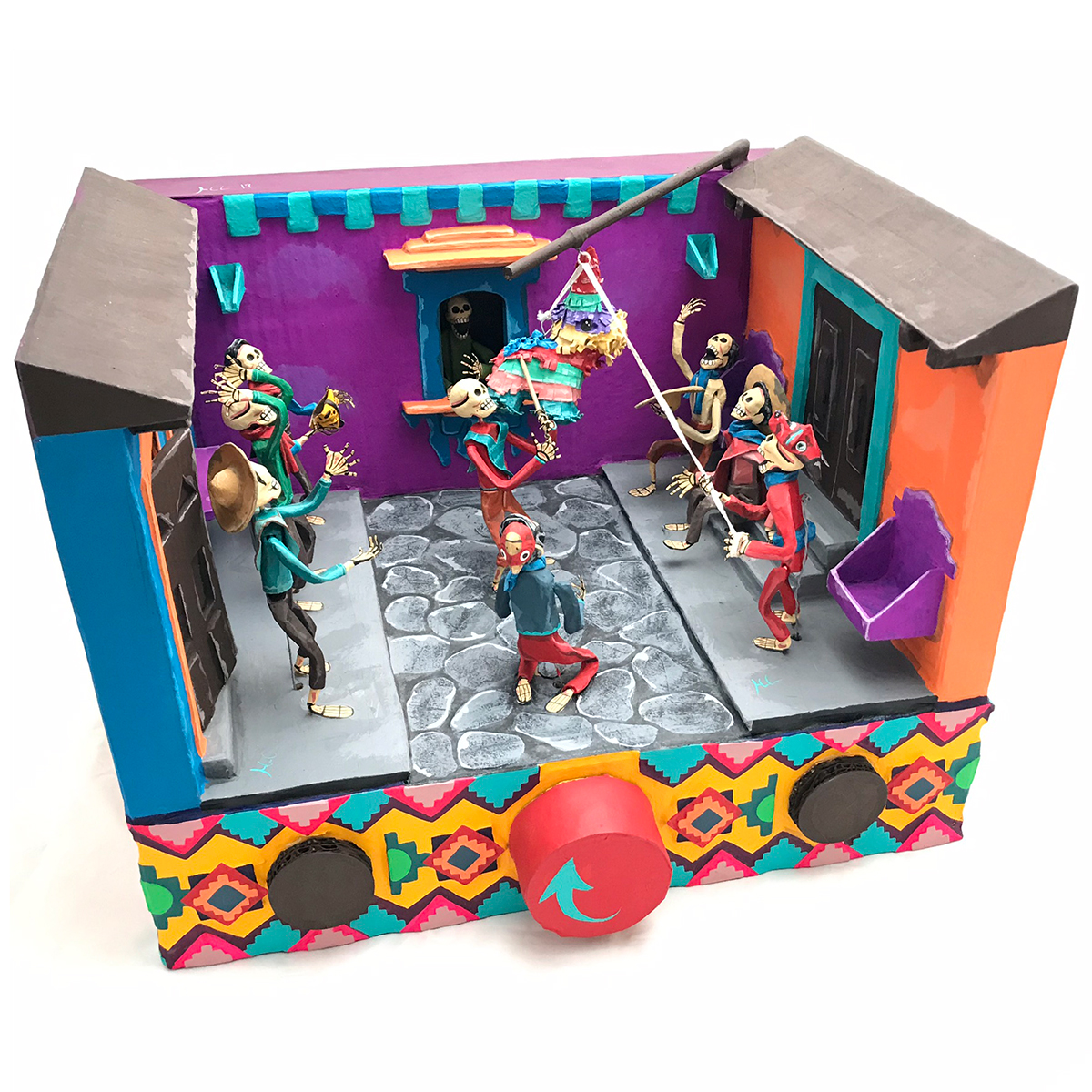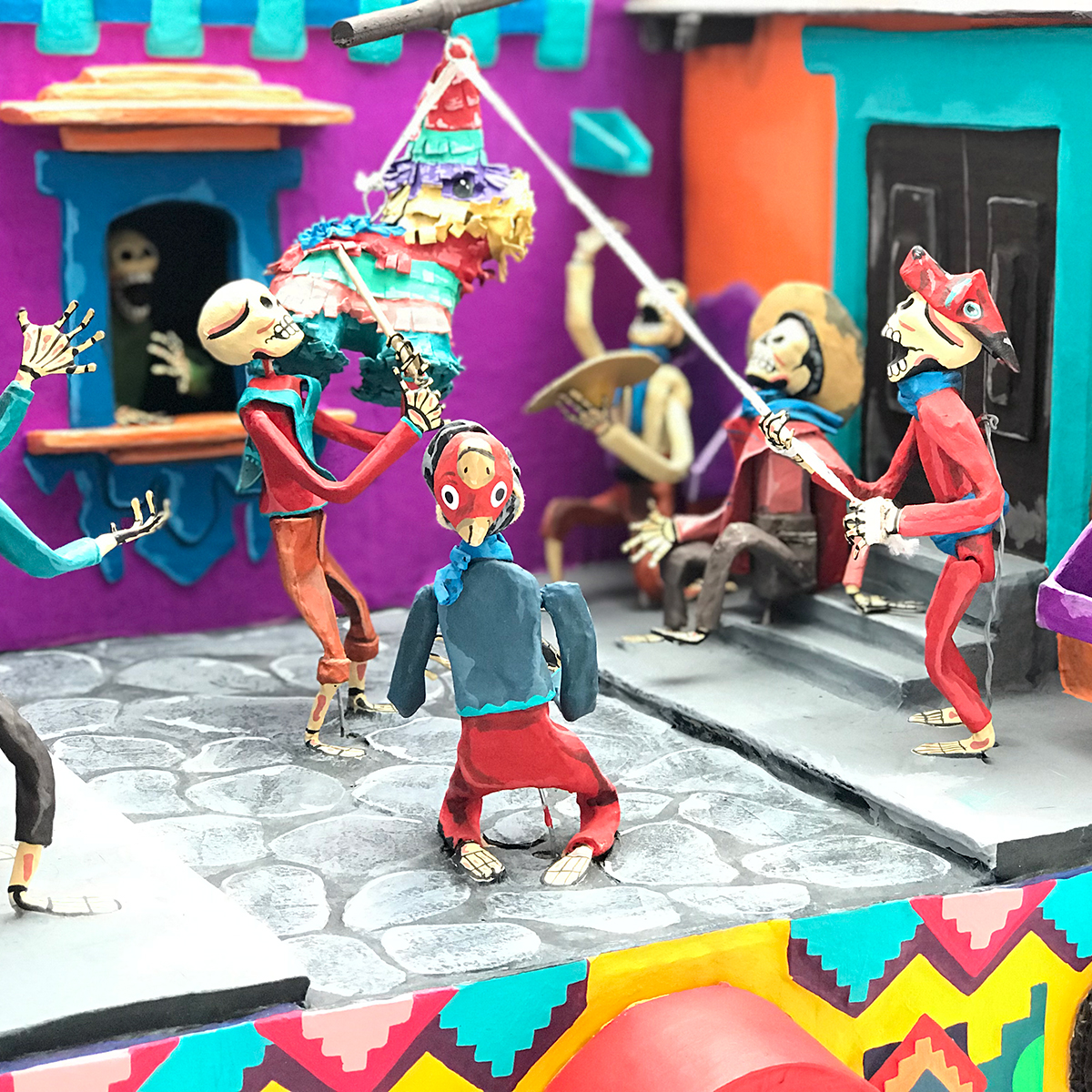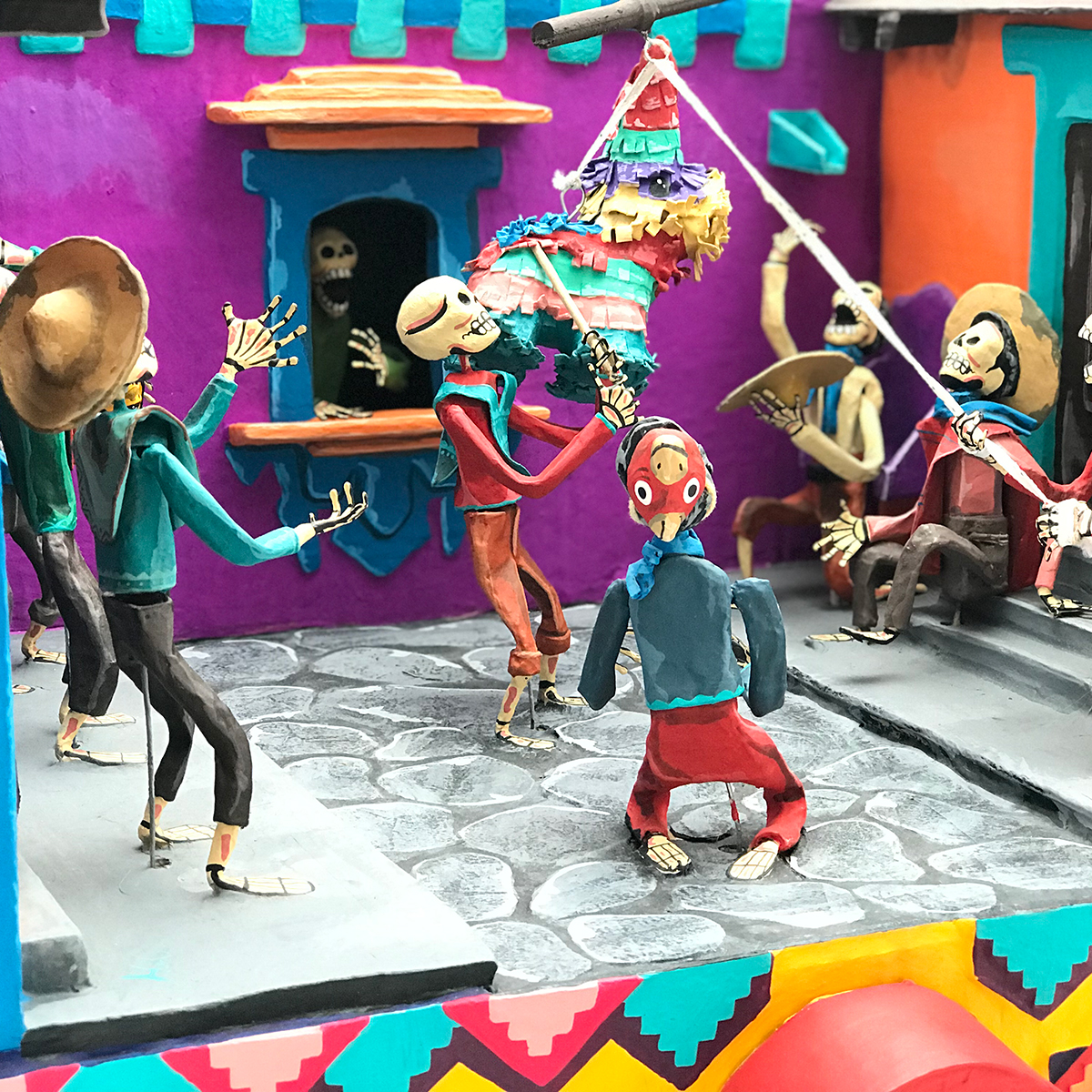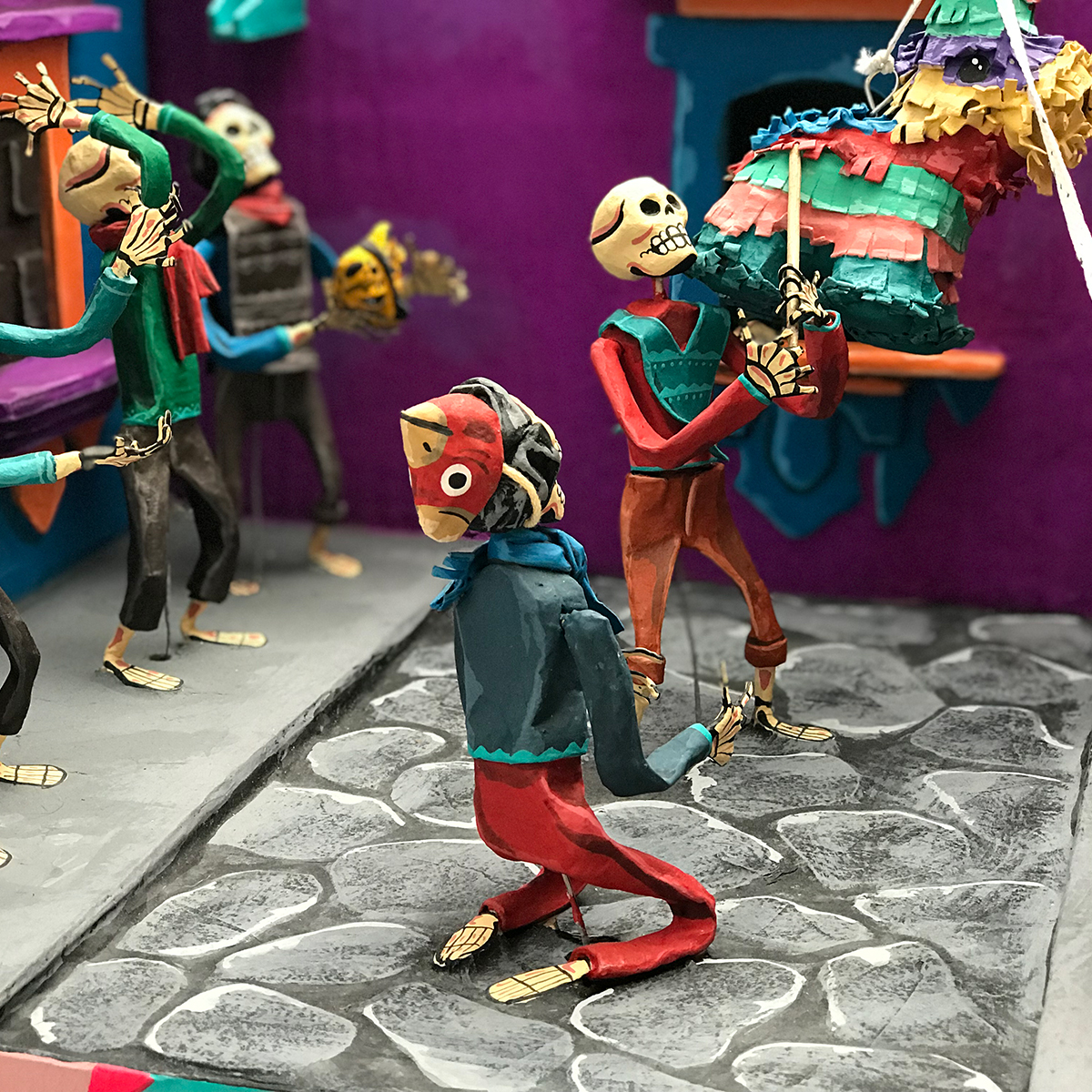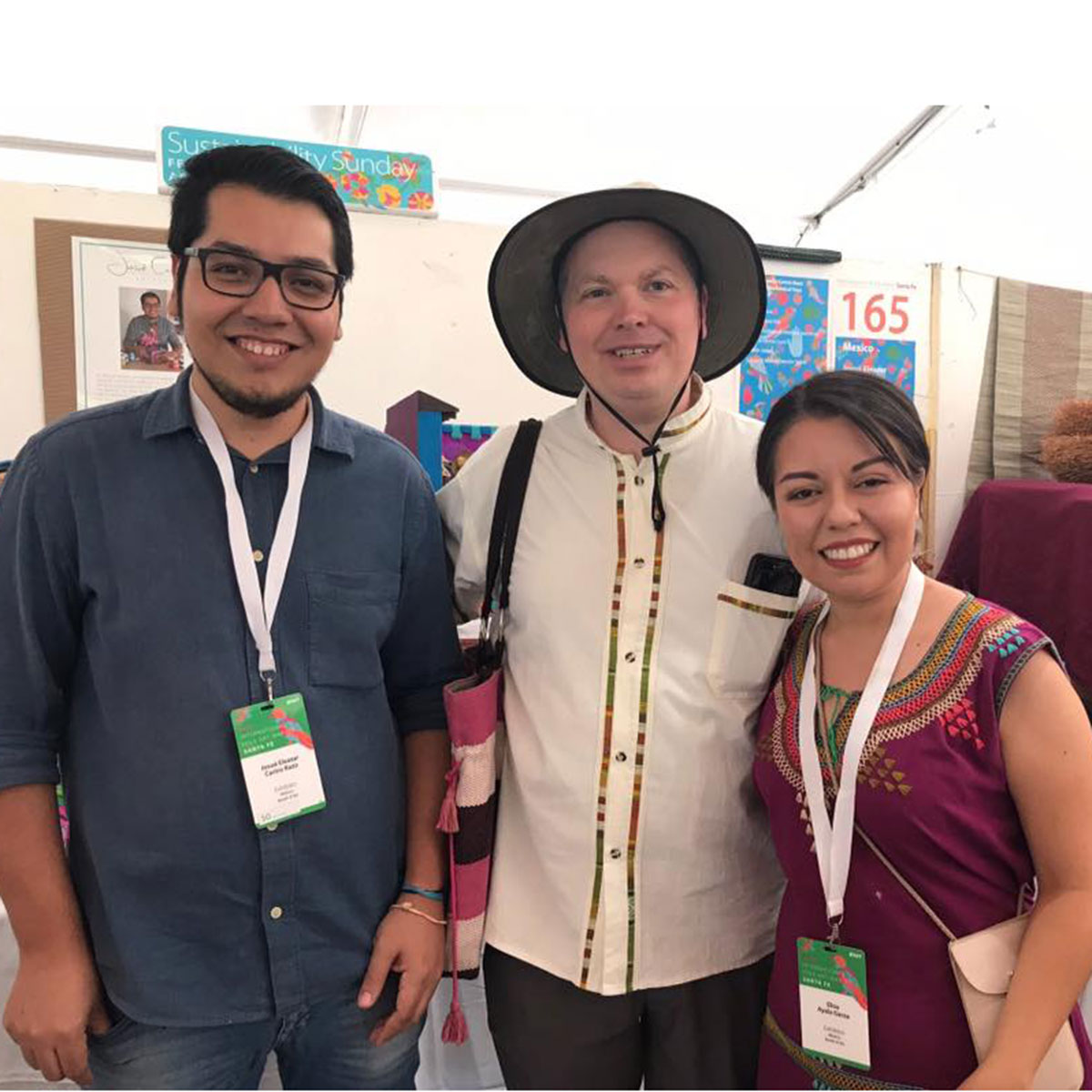 Josue Eleazar Castro: Large Piñata Scene
- Collector Price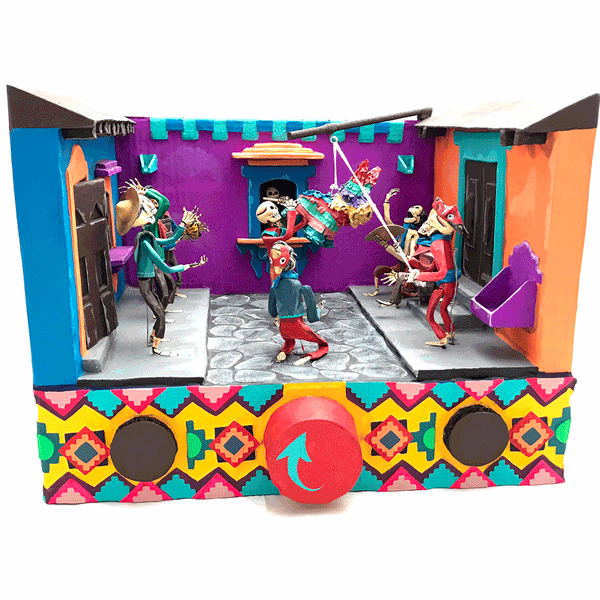 A premier showcase offering. The price on this one of a kind wonder includes U.S. Domestic shipping.
Several years ago, we had the pleasure to introduce the work of Josue Eleazar Castro to the U.S. market. We are so happy for Josue and his success. His work always sells quickly, and we certainly found a shooting star in modern Mexican folk art. He is ever refining his work and taking it to new levels. We caught up with Josue the summer before last at his U.S. debut at the International Folk Art show in Santa Fe. He was certainly one of the bright spots of the show. Collectors and museums were buying up his pieces left and right. As his popularity grew at home in Mexico, we frankly were not needed as demand far exceeded his supply. We are very fortunate to have a limited number of his pieces in stock again and it is hard to say if or when we may have any again.
As always, Josue makes you smile each time you see one of his magical creations. Turn the knob and each piece comes to life. Although not made for children, they will still bring out your inner child. Josue (pronounced hoe-sway), a 28-year-old mechanical engineering student trained under well-known Mexican paper mache artist and teacher Osvaldo Ruelas Ramirez.  There is a great deal of detail and creativity in making these mechanical creations come to life. He has had numerous awards for his work – all made from recycled materials too. Includes certificate of authenticity.

Size: 16 × 20 × 14.5 in (L x W x H)
Out of stock