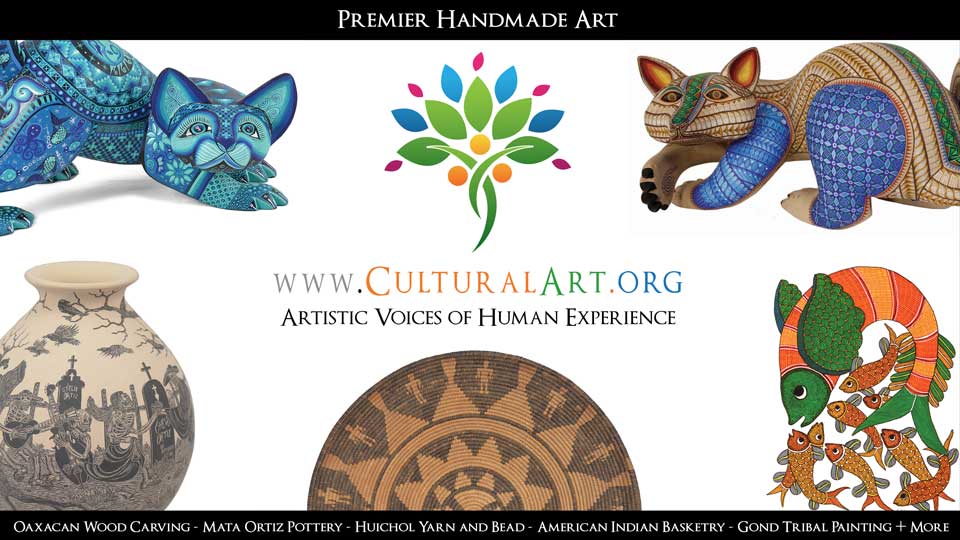 Welcome to CulturalArt.org!
CulturalArt.org nurtures and honors creativity worldwide, sharing the diverse voices of a collective artistic human experience. Join our collector community and share your passion for art from around the world.
CulturalArt.org is a for profit, social enterprise startup building community around exceptional cultura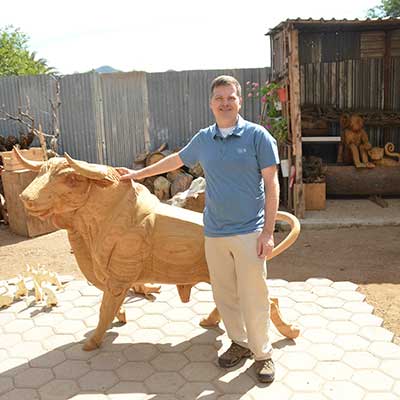 l art, artists and passionate collectors. We reward dedicated collectors with competitive pricing, exclusive offers, great service and outstanding selection.
Enjoy exploring the website – if you like what you see, we encourage you to create an account and become part of our community. It's free and easy and gives you many more benefits like exclusive email offers, sneak peeks, member only pricing and more.
Want to know about our 100% guaranteed return policy, payment options, shipping and more? Find it all here.
A little background
My name is Scott, owner of CulturalArt.org. Based in Tucson, Arizona, USA, the site was born out of a midlife leap of faith. I spent nearly 16 years (most of which as COO) at Western National Parks Association, a large nonprofit education partner of the National Park Service. In my position, I fell in love with promoting cultural art and artists and took the jump to follow my dream of creating a community around artists and collectors. Art in any form feeds the soul and is an important means of communication. I see the social and economic good in supporting cultural artists from around the world. I also feel the more humans interact with each other, the more we see the similarities of our shared human experience.
I pride myself on personal service and support and have very satisfied customers across the globe. I welcome any feedback on the site or input into the kinds of items you would like to see as we expand and grow. I also take special orders and am handy at sourcing items. Whether you are an avid collector or a one time gift buyer let me know how to better serve you going forward. You can reach me by email at [email protected].
Enjoy the site and welcome again to CulturalArt.org!
"…You have been most accommodating and truly provide what customer service is.  It has been lost on the younger generations/businesses."
"I am very pleased with the four items I have purchased from you.  They are all fantastic pieces.  I really appreciate the outstanding customer service and all that you do on behalf of the artists. I look forward to adding more items to my collection.  I am so glad that I connected with you!"
"Yes, the armadillo arrived safely and is happily ensconced with a few alebrije friends 🙂 You have a very lovely and artistically masterful collection of Oaxacan art. I very much enjoy looking at the new arrivals."
"….out of curiosity I went to eBay. They had one, too. It's listed at $799.00! I laughed so hard, and immediately told all my friends who have admired my collection about your site…. your site is priceless to collectors like me…. I really appreciate your store and how reasonable you are."
"…I hope to support your enterprise more in the future. Thank you so much for the nice touches of your service and the obvious devotion to Mexican artisans."
"Scott, thanks for the quick response. It's very nice when a seller responds quickly and as nicely as you have done. As a customer I feel good and secure buying from you."
"Thanks for the valuable instructions on the (Huichol) yarn painting–the photo did not do it justice!  Really appreciate your integrity in dealing with customers—promise to keep coming back. "